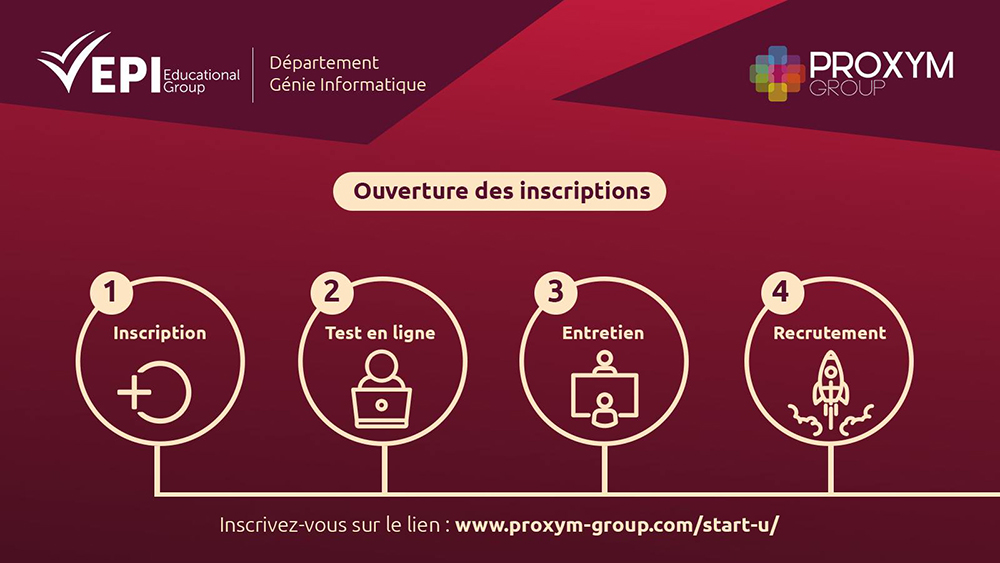 13 Jun

SIGN UP AT EPI: BECOME A SOFTWARE ENGINEER AND GET A FULL TIME JOB WITH PROXYM

Are you a technician or bachelor in information technology or will you soon become so? Do you want to carry on your studies and become an engineer in software engineering? Are you also looking for an opportunity to launch your career as a web developer?
The EPI Group and Proxym offer, for the academic year 2018/2019, a 3-year scholarship in engineering in the EPI-Polytech along with a full-time job at Proxym.
Coached by professional experts and trained by the best teachers of computer science in Tunisia, you will be thoroughly equipped to launch your dream career!
20 scholarships are at stake! Seize the opportunity! Sign NOW to be enlisted among the candidates who are competing for the scholarships.